What is a mango lassi?
Mango lassi (pronounced lussy, rhymes with fussy) is a favorite drink at Indian restaurants. Basically, it's a fruit smoothie made with mango and yogurt. Download the guide to make your own mango lassi at home — just the way you like it. Dairy-free vegan options included.
Source of mango (like fresh mango, frozen mango, or mango pulp)
Plain yogurt (could be dairy-free)
Sweetener (like sugar or honey)
Spices (cinnamon or cardamom)
Optional: crushed pistachios or other toppings
Blender
Optional equipment: grinder; mortar and pestle
Other supplies: a way to take notes in the kitchen
Try different combos to find your favorite way to make mango lassi.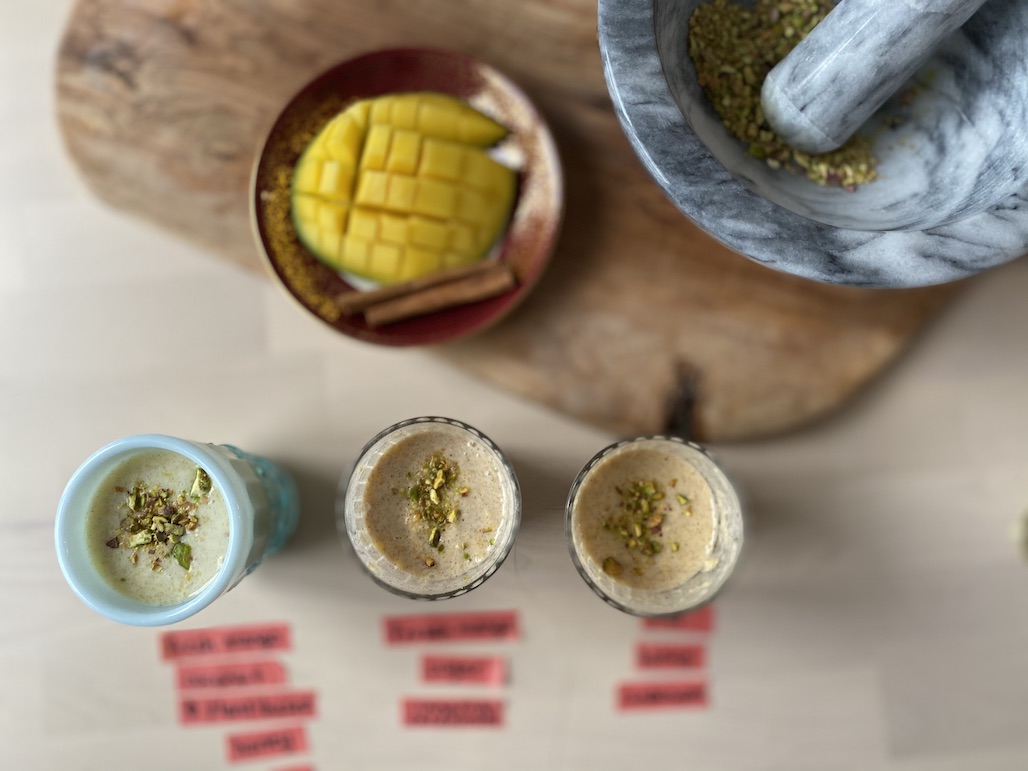 The
Make Your Own Mango Lassi Guide
provides a flowchart for building the perfect mango lassi recipe for your tastes and preferences. Mitali's favorite way to make mango lassi at home? Fresh mango, plant-based oatmilk yogurt, honey, and freshly grated cinnamon with crushed pistachios on top. The rest of her family likes mango pulp, plain yogurt, sugar, and just a teeny pinch of cardamom so it tastes like the mango lassi from their favorite Indian restaurant. Don't be afraid to experiment. Be a scientist in the kitchen. Make small batches. Take notes about how different ingredients impact the flavor of your mango lassi. Have fun! Share your favorite way to make mango lassi on Instagram
#archiecelebratesdiwali