About
Mitali loves unexpected heroes, funny sidekicks, and happy endings. She writes characters who are courageous in finding joy and sharing it with others.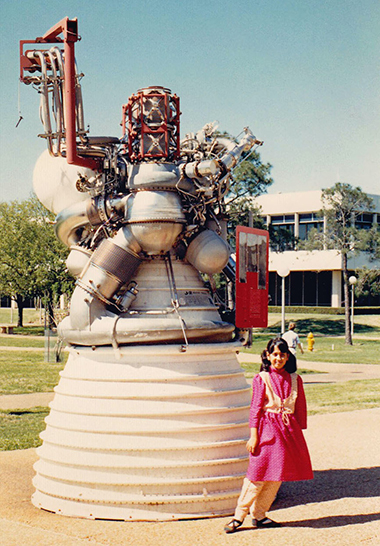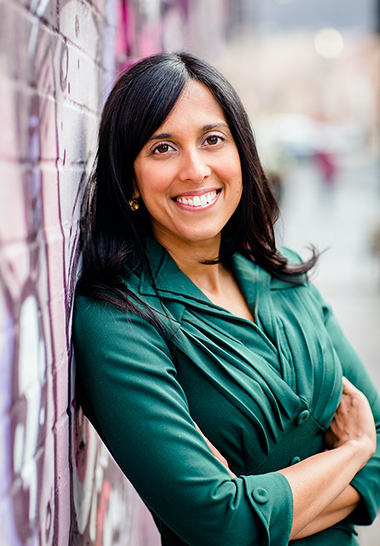 Mitali Banerjee Ruths grew up in Houston, Texas and dreamed of becoming an astronaut someday. She has worked as a babysitter, an ice cream seller, and a medical doctor. She now works as a creative director at a software company. She writes early in the morning on paper and types late at night on her computer. She loves telling stories, eating cookies, knitting sweaters, and going for walks in beautiful landscapes. She now lives in Canada with her husband, three kids, and their dog Tux. One day, she would like to orbit the earth and knit in zero gravity with floating yarn while watching a sunrise every 90 minutes.
From the Family Photo Albums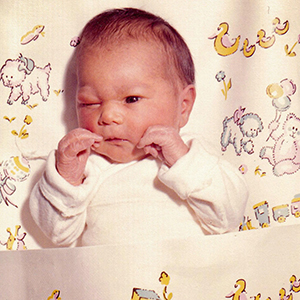 On March 24th, a baby was born in New York. She gave the world a wink. Her parents decided to call her Mitali, which means 'a good friend' in Sanskrit.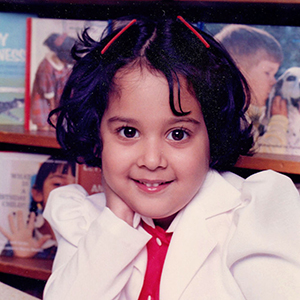 Mitali loved hearing, telling, and inventing stories from an early age. Her most prized possession was a laminated public library card with her name on it.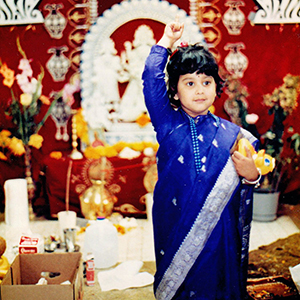 Every year, Mitali's family celebrated important Hindu festivals like Durga Puja to celebrate the goddess Durga, who has eight arms and rides a lion to battle demons.
Mitali moved to Texas after her dad got a job at NASA. Here she wears a bright pink salwar kameez in front of the Saturn V rocket used to launch the early Apollo missions.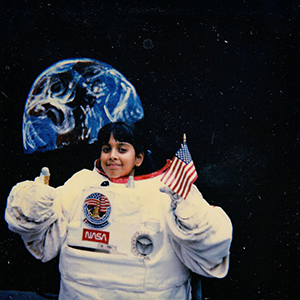 When she grows up, Mitali still wants to be an astronaut.
Mitali and her fabulous younger sister wear saris in the Bengali style, draped over the left shoulder.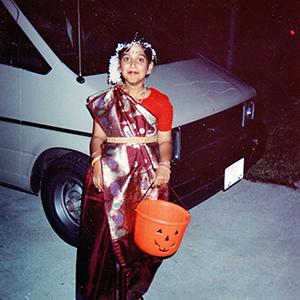 Not having any costumes, Mitali dressed like an Indian bride to go trick or treating. Her sari is Gujarati style, draped over her right shoulder.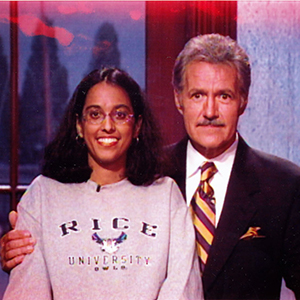 Her freshman year of college, Mitali appeared on the TV trivia gameshow Jeopardy! She met Alex Trebek, made it to the semifinals, and used the prize money to buy her first car.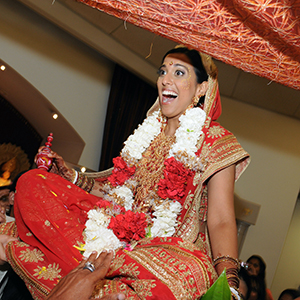 Mitali married her college sweetheart. On the day of the Indian wedding, she was brought into the ceremony on a wooden platform carried by friends who did not drop her.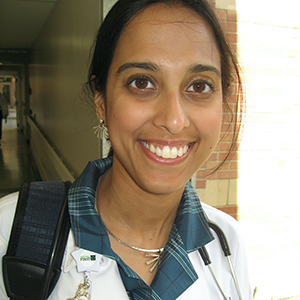 Putting her love of trivia to good use, Mitali attended Baylor College of Medicine. In 2008, she became "Mitali Banerjee Ruths, M.D."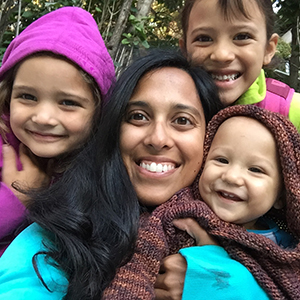 Her three incredible kids inspire Mitali to be more brave, authentic, and kind. She relies on their gentle feedback and fierce encouragement to improve all her stories.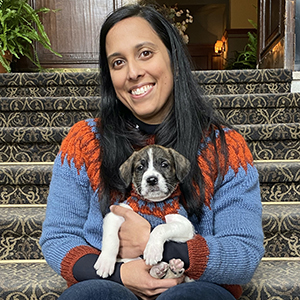 Mitali knit a matching sweater for Tux, who is a wonderful, loyal, stubborn "boodle" or Old English bulldog (mom) and standard poodle (dad). He is a very good dog.